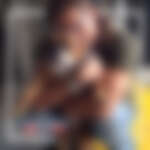 The shipment
We provide a service made with love and respect for animals
Home Boarding Shipping Pets provides the best service, without the customer having to worry about anything.
We are well aware of the very strong bond that is established between the owner and the animal, and for this reason we offer a service strongly oriented to the needs of the animals through our passion, love and respect we have for them, combined with seriousness, competence and high professionalism.
Home Boarding Shipping Pets mainly collaborates with all American bases located in Italy, Airforce Army and Navy.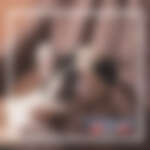 Shipping and Assistance
Carrying pets is our specialty
We give maximum assistance by taking care of your pets, from the custody service, preparation of the documentation, to the shipping service.
Our company is equipped with suitable means, and is able to make reservations for international flights departing from the main airports. All our staff is highly qualified and reliable, able to put your faithful companion at ease, and put you in a position to be able to carry out any type of commitment and movement in the utmost serenity.
Contact us for information and a free quote on the following services we offer:
At no cost to the province of Pordenone, Treviso and Vicenza we come to take your pet's measurements;
Handling of paperwork for issuing the necessary documentation;
Completion of customs formalities;
Flight booking for all international destinations;
Supply of approved carriers of any size even for large animals (Great Dane, Saint Bernard etc.) and construction of customized carriers for dogs considered dangerous (Pitbull, Rottweiler, Neapolitan Mastiff etc.);
Collection at your home, delivery and shipping at the airport;
Collection at the airport and delivery to your home.
Home Boarding Shipping Pets is always at your disposal 24 hours a day and you can contact us at any time.
If you contact our company, keep in mind that in most cases your dear friend will travel in the Cargo area. The Cargo area hosts the animals, has a correct division of spaces, is ventilated and pressurized, and guarantees our pets a trip in the best possible conditions.
Home Boarding Shipping Pets relies on international airlines, leaders in the shipping of pets. Cargo shipping is the best service for shipping pets. In fact, the pets are kept inside their pet carriers only during the journey. In particular, pets must be kept outside when they are not traveling.
When transported inside the aircraft, the pets are placed in a dedicated hold equipped with ventilation and a controlled temperature of 22 ° C (71,6 °F). So the pets always have water available and during the stops, they are taken out, providing them with water and food. In addition, each pet is traceable at any time: it is thus possible to know where they are, at any stage of the journey. In addition, there are specialized airline veterinarians: they are the ones who constantly supervise the staff who have every single pet in custody. In particular, these are highly qualified personnel able to intervene for every need.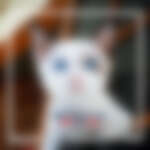 Documentation
What is the necessary documentation?
The animal must have a Pet Passport;
An animal cannot be sent if it does not have a valid rabies vaccination, or it must have been done for at least 21 days;
If you have to ship a puppy, it must be at least 3 months and 21 days old and the rabies vaccination must be done 21 days before shipment;

Some countries require special documentation and testing but must be seen from time to time depending on the country.

The vaccination must be reported in the pet passport (chapter 4)
Certificate of good health issued by a veterinarian and reported in the pet passport (chapter 9);
Export certificate issued by the local health unit of the province of belonging;
Copy of passport or identity card.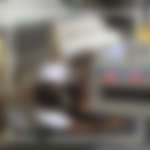 The pet carrier
Homologation and special carriers
The pet carrier must be IATA approved for shipping, they can be found on the market but must have certain characteristics of construction and strength. In addition, each pet carrier must have 2 bowls, one for water and one for food.
Some airlines claim that the side grilles are made of metal and not plastic.
How can you know if your pet carrier is suitable?
Your pet must be comfortable inside the carrier, when standing it must not touch the roof of the carrier and there must be a distance of 10 cm from the end of the animal, so if it keeps its ears up it is considered from the tip of the ears .
The animal must be able to rotate on itself inside the carrier, and there must be a minimum distance from the door when it is lying. Some companies for squash-nosed breeds ask for an extra size of the crate to be placed over the appropriate size. Some airlines do not carry flat-nosed pets. Furthermore, some airlines, for certain types of dog breeds considered dangerous, ask for the transport of the animal with the FLIGHT CRATE.
The Flight Crate is a crate with certain characteristics for the transport of dangerous animals. It is not found on the market, nor in common pet shops, but it must be built according to the specific size of the animal.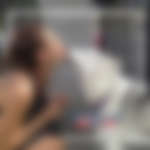 General informations
Frequently asked questions
Regarding the shipment of pets, the main concern of our customers, when they have to ship an animal, is to know if their friends will face the journey in the best comfort and in total safety.
We at Home Boarding Shipping Pets know this well and that is why we are highly specialized in taking care of all the details of the shipment, from the choice of the carrier to the type of carrier. If distance is important you will need to ship your pet by air.
How is the shipment of dogs, cats, birds and pets generally by air?
All the best airlines are equipped with special compartments to transport live animals and ensure adequate temperature and pressure conditions to accommodate the animals. Many pets (dogs, cats, birds, etc.) travel every day to arrive safely at their destination.
Here is some information on how to ship your pet.
It is advisable to do a preventive check of the animal at your trusted veterinarian who will certify that it is able to undertake an air travel.
It is necessary to have a suitable travel carrier and above all IATA approved. Our company is eventually able to supply it. You can see sizes and prices on our page that illustrates all the features of pet carriers. The animal must be able to stand upright and turn around inside the aforementioned carrier in order to face the journey in total comfort.
It is also advisable to purchase the pet carrier well in advance in order to accustom the animal to become familiar with it as it will have to stay inside for several hours.